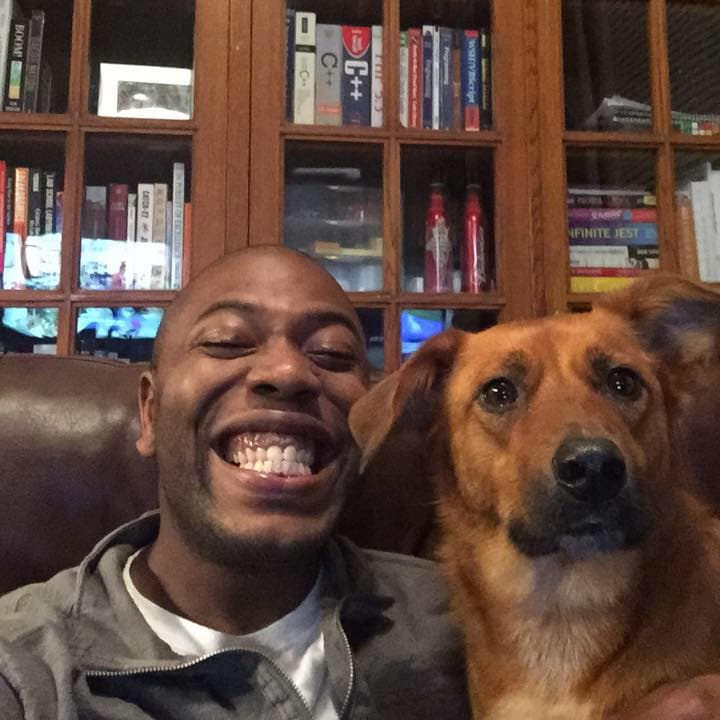 I'm Dom Hallan. I live in Saint Louis, Missouri, where I design the future.
I've loved computers for as long as I can remember, while I didn't write code till much later in life I have long been my family and friends' go to person for tech support. Which is both a blessing and a curse.
The only thing I loved more than computers as a kid was music. I started playing instruments in the 5th grade and continued all the way thru till now. In high school I made the switch to Euphonium and never looked back. Playing Euphonium was something that I enjoyed so much that it turned into my first career. I enlisted in the United States Army(Active Duty) as a Bandsperson.
While I loved playing, I was tired of doing the same thing every day and happen to have a friend in the band that was a computer science major. He convinced me to give it a try and I fell in love with it. He attempted to teach me Java, which was a terrible idea, but I was hooked. I started taking classes at LaunchCode here in St. Louis, and thus began my journey into software engineering. After LaunchCode I found that my desire to learn rivaled my practice habits, so I did 6 additional boot camps. While the boot camps journey is a story for another day, let's just say that I took it to heart to "always be learning".
Today, I am working at HashiCorp. I love the people that work with and to date its been the hardest and best thing that I could have done in my career. I would not change a thing!